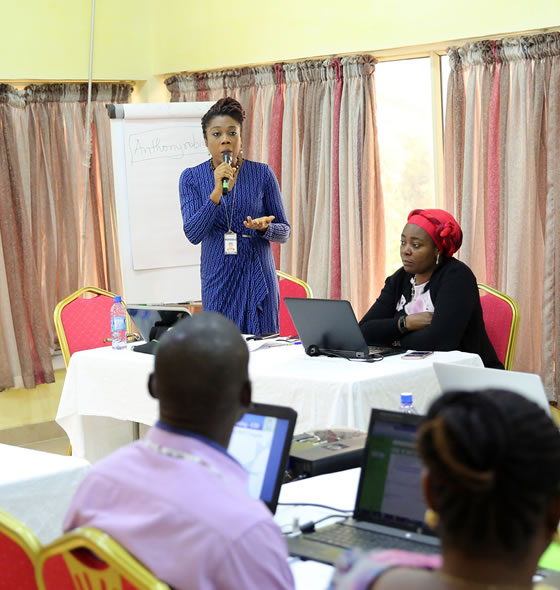 Unit Head, Mrs. Martha Okposo addresses staff at a review meeting
Our quarterly, semi-annual and annual reports are all generated from the DHIS2 platform. These reports are shared first with service delivery facilities, then to the Ministry of Health, our donors and other regulatory authorities as required.
Information gathered is used by all levels of management within the institute and service delivery facilities to improve processes and ensure achievement of excellent results using the cost-effective methods.
Unit contact email: [email protected]