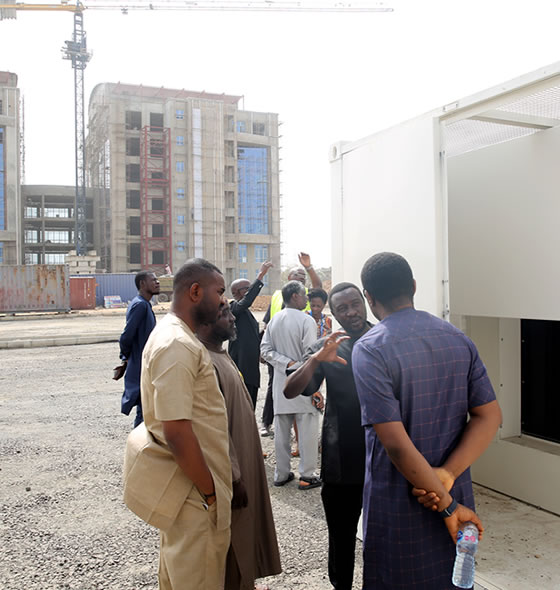 Head of Maintenance Unit, Arch. Samaila Shawulu (facing camera) participates in an inspection of electrical facilities at the Institute's International Research Center of Excellence under construction.
Screening and monitoring of contract terms and methodology to ensure only the best methods are admissible.
Eliminating waste in the use of gadgets, equipment, and all electrical, mechanical utility/consumables.
Ensuring optimum use of electrical/mechanical and electronic equipment such as generating sets, air-conditioners, inverters/UPS etc.
Unit contact email: [email protected]