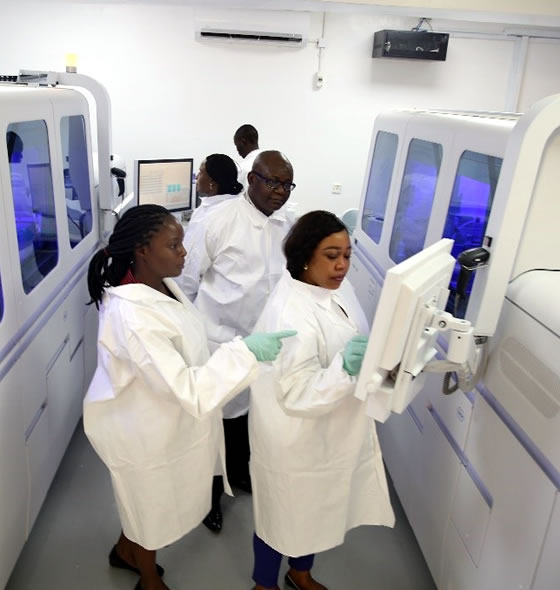 In 2015, a viral load testing module was incorporated into LIMS and scaled up to PCR laboratories supported by other organizations implementing the PEPFAR program in Nigeria.  EID/Viral Load LIMS is currently hosted and managed centrally by IHVN supporting twenty-three (23) PCR laboratories across the country.
IHVN is currently working on a robust facility access module on LIMS, which will enable different health facilities to remotely post or enter laboratory orders/information on LIMS through a managed user account system
In addition, we are providing technical support to NCDC in the fight against COVID-19 by testing more than 3000 SARS-CoV-2 samples using Roche c8800 equipment at the National Reference Laboratory.
Unit contact email: [email protected]