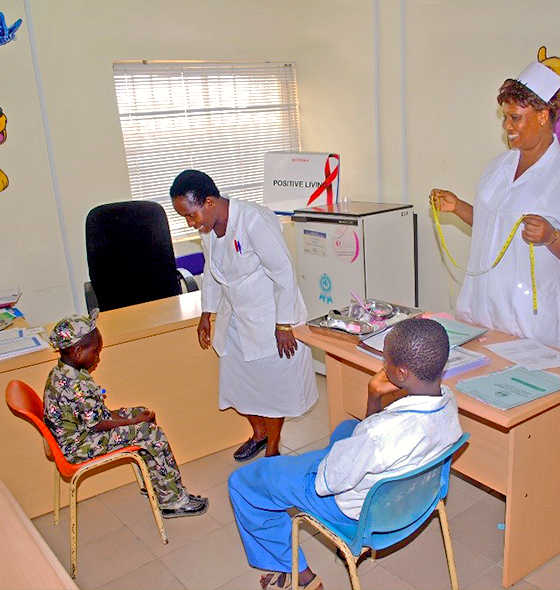 Nurses with children in pediatric section of the multidisciplinary PEPFAR-supported Clinical Training Center, Gwagwalada, Abuja
The Unit is also involved in targeted activities for adolescents including expansion of HIV counseling and testing, adolescent-friendly services at paediatric treatment sites, and the provision of sexual and reproductive health services.
Currently being implemented is the Operation Triple Zero (OTZ) strategy which seeks to improve the treatment adolescents receive. It focuses on  adolescents and young people (10 – 24 years) living with HIV to achieve three zeroes namely, Zero Missed Appointment, Zero Missed Drugs and Zero Viral Load.