Liaising with in-house teams, relevant agencies of the Federal Ministry of Health and other stakeholders to develop a work plan, a budget and to agree on strategies to achieve goals of each grant.

Ensuring that approved activities are implemented in a timely manner.

Appropriately documenting results and achievements.

Updating grant documents to adapt to changing implementation landscape.

Liaising with the funding agency, various government agencies and parastatals involved in Global Fund activities.

Working with in-house Grants Management, Finance, Internal Audit/Compliance to monitor and review the activities of grant sub-recipients for optimal results.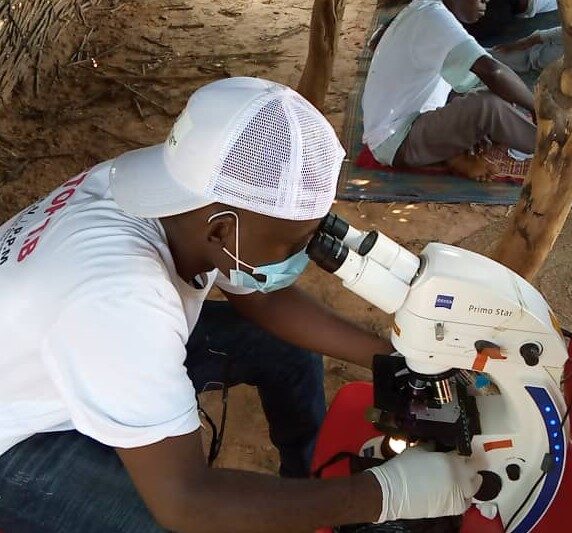 Innovative community sputum testing for tuberculosis by a private sector health provider in progress in Sokoto State, Nigeria
IHVN is currently the Principal Recipient of the Global Fund Tuberculosis Public-Private Mix (TB PPM) grant. This grant is supporting the rapid expansion of comprehensive tuberculosis services within formal and informal private healthcare providers in Nigeria. The sub-recipients include Caritas Foundation, KNCV and the International Federation of Anti-Leprosy Associations (ILEP) partners (Damien Foundation Belgium Nigeria, The Leprosy Mission in Nigeria, German Leprosy and Tuberculosis Relief Associations and Leprosy Tuberculosis Relief Initiative, Nigeria).
IHVN had also been Sub-recipient to the National Malaria Elimination Program (NMEP), National Agency for the Control of AIDS (NACA) and FHI360 on various Global Fund Malaria, Health systems strengthening and HIV grants respectively.