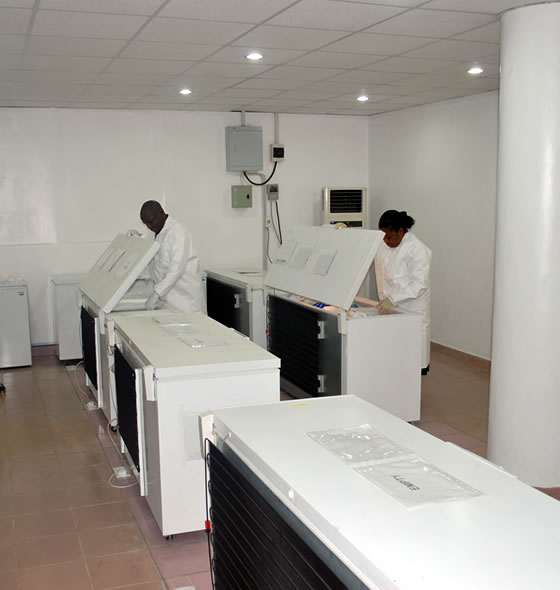 Laboratory scientists at work in the IHVN H3 Africa biorepository in Abuja
storage cabinets, and centrifuges (refrigerated and non-refrigerated), FASCalibur, MagNA Pure, Light cycler, Next Gen Sequencing equipment (NGS).
For more information about our bio-banking activities, visit, www.i-hab.org
Collection - to ensure the highest quality source materials.

Processing - according to strictly controlled Standard Operating Procedures and Quality Assurance/Quality Control standards.

Storage - in optimal high-security conditions (room temperature, 4OC refrigerators, -20°C and-80°C freezers, vapor and liquid phase nitrogen tanks). State-of the-art inventory tracking ensures bio-specimen integrity.

Distribution - as authorized by the client. This includes retrieval from storage, packing, and shipping at optimal temperatures according to International Air Transport Association (IATA) and international import/export regulations.
I-HAB has a state-of-the-art Laboratory Management Systems for real-time, accountable tracking of all processes and inventory.

Training in all biobanking practices and policies according to international best practice guidelines.

Being NHREC certified to operate biobanks.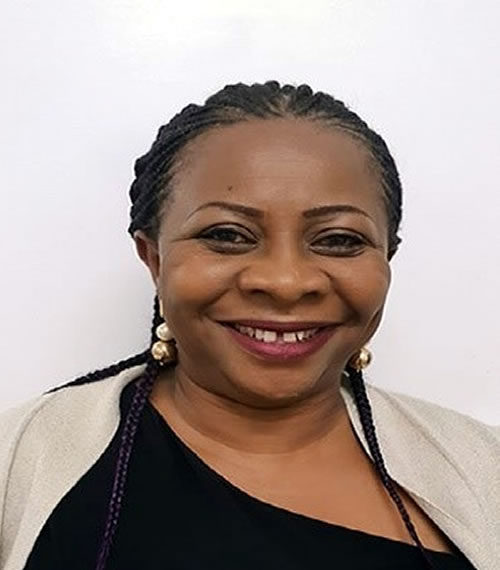 Assistant Director/Acting Head of Department, Laboratory Services Department