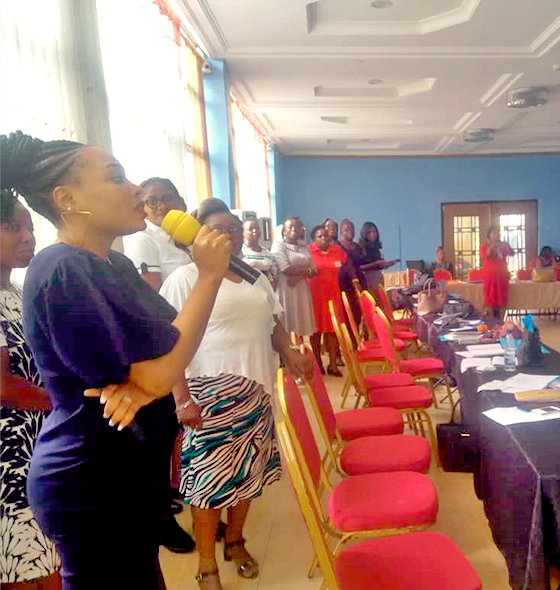 Health Care Workers in Rivers State receiving training on the Community Adolescents Treatment Supporters (CATs) model by the AFRICAIDS Zvandiri Teens support Network from Zimbabwe.
Our objectives are to provide integrated services that are confidential, friendly and culturally appropriate. Other focus areas include, assisting caregivers/parents and adolescents to disclose their HIV status with ease and promoting adherence to medications.
We work towards improving the number of adolescents who continue receiving care, improve and the establishment of an adolescent caregiver forum for improved interaction with adolescents. The services are also geared towards mobilizing and supporting health care providers to deliver adolescent and youth-friendly services that meet the needs of adolescents.
IHVN Implementation Strategies
Conduct advocacy to the facilities' management to gain their support for Adolescent and Youth Friendly Health Services (AYFHS).
Conduct Focus Group Discussions (FGD) with selected adolescents, caregivers and health care workers to identify specific needs.
Utilize a South-South collaborative approach with AFRICAIDS Zvandiri Teens support Network Zimbabwe and APYIN Nigeria for start-up of AYFHS at sites.
Conduct capacity building for Peer Educators (PE), Care Givers (CG) and Health Care Workers (HCW) for better engagement and improved service delivery.
Field education mentoring and role modeling for peer educators and mentors.
Identification of mentors in collaboration with APYIN and health facility staff.
Formation of support groups and caregiver's forum.
Conduct transition sessions in batches that address the phases of transition from Pediatric-to-Adolescents and Adolescents-to-Adult clinics.
Strengthen linkages to community-based organizations for Orphans and Vulnerable Children (OVC) care and other services in the community
Creation of flexible clinic hours and weekend clinics to meet the off-hour appointment schedule for the adolescents.
Creation of dedicated hotlines in addition to WhatsApp platform group for socialization and recreation for the adolescents
Ensure pregnant adolescents/and young women have access to prevention of mother -to-child transmission of HIV services
Provision of games items to all sites providing AYFS for the adolescents to use during SG and clinic visits as they wait for consultation. This also helps them to bond with their peers and improves clinic visits adherence, reduces missed appointment and Loss to Follow Up (LFTU)
Implementation of Community Adolescents Treatment Supporters (CATs) services in Rivers State. CATs attend to their peers in the community and report back to the facilities. This service is aimed at improving adolescents who go to facilities and continue receiving services there.
All these services are provided to three groups of adolescents; early adolescence (10 to 14 years), late adolescence (15 to 19 years) and young person's (20-24 years for CATS.
The multidisciplinary team utilizes a holistic approach to provide primary, reproductive and sexual health care, STI/HIV testing and treatment, substance abuse treatment, mental health care, and health education/counseling in a one-stop-shop.