The Institute of Human Virology Nigeria (IHVN) was selected by the Country Coordinating Mechanism and the Global Fund in 2019, as the first Principal Recipient of TB Public Private Mix (PPM) scale-up in Nigeria, where private healthcare providers account for more than 60% of care-seeking. In 2017, only 2.7% of private health providers were offering TB services.
The GF TB PPM Project is a strategic initiative with the objective of engaging all private healthcare providers in the fight against tuberculosis, using international healthcare standards. The first cycle of the grant ran from 2019-2020, while the second cycle will run for 3 years (2021-2023).
The grant aims to reduce the burden of TB by complementing and accelerating the ongoing activities implemented by the Nigerian government and other partners.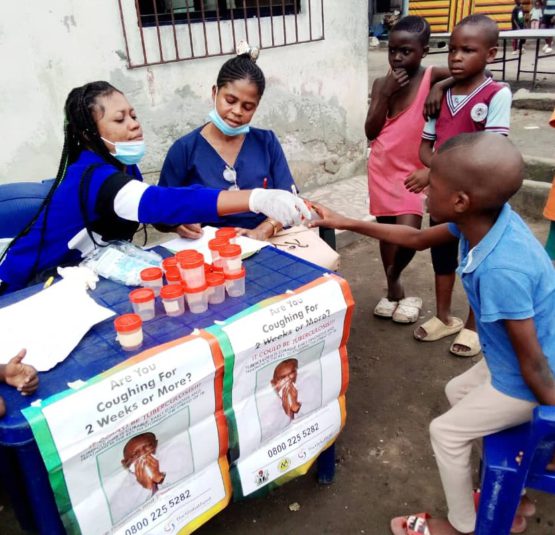 A community outreach team in Portharcourt, Rivers State giving out sputum cups for stool sample collection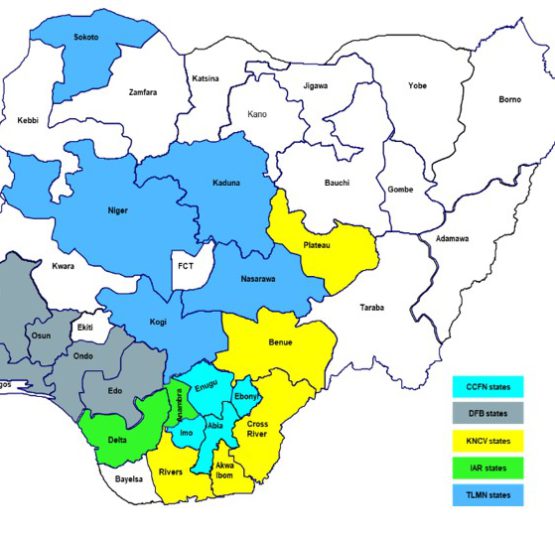 Using a novel hub and spoke approach, the grant supports the scale-up of private provider engagement for Tuberculosis (TB) control in 21 states (Edo, Delta, Cross River, Akwa Ibom, Benue, Oyo, Ondo, Osun, Ogun, Kogi, Niger, Sokoto, Plateau, Nasarawa, Kaduna, Anambra, Enugu, Rivers, Imo, Abia and Ebonyi).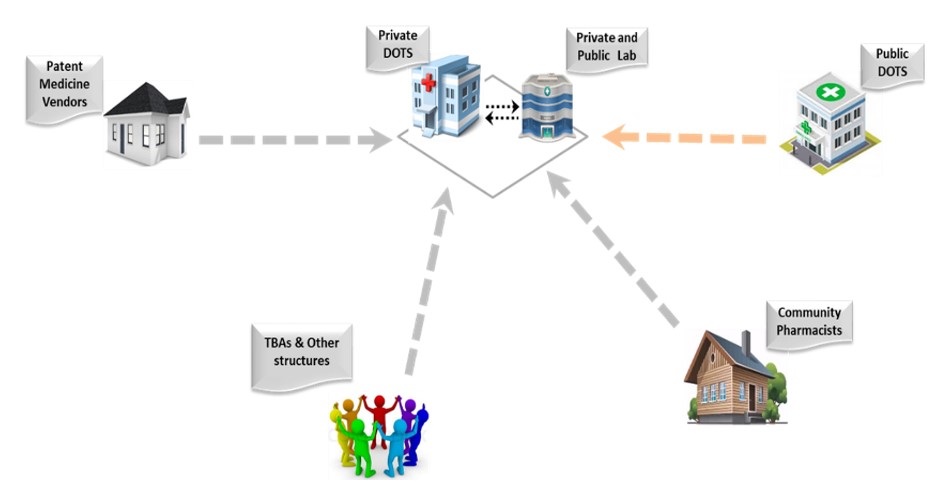 The national coverage activities under the grant include maintenance of specialized Drug Resistant TB treatment centers, TB reference laboratories, scale-up of the NigeriaQual TB program (to ensure continuous quality improvement in the provision of TB services nationwide), TB specimen transportation, and optimization of GeneXpert equipment. Although Nigeria adopted GeneXpert as the first point of diagnosis for TB in 2016, drug susceptibility testing (DST) coverage remains suboptimal. This grant aims to increase DST coverage from 58% in 2019 to 75% by 2023.
Performance-based financial and material incentives system for private providers is being used as a motivation for healthy competition among these providers.
Achievements
Over four years of implementation (2019 – 2022), we engaged 24,445 private healthcare providers. So far IHVN has engaged the following:
A total of 497 Faith-Based Organizations (FBOs) to provide TB services.
A total of 2,743 Private-for-Profit organizations (PFP) to provide TB services.
A total of 203 private laboratories that provide TB services.
A total of 14,196 Community pharmacies and patent medicine dealerships to provide TB services.
TB case notification: In four years, 143,299 TB cases were notified by private healthcare providers increasing the contribution from PPM to national notification from 19% in 2019 to 33% in 2022.